I'm a 31 year old man and have been experiencing frontal hair thinning for the past year or so.  My hair is continuing to thin and seems to be getting worse at a quicker rate. I have also recently been experiencing a dry scalp. I have not lost any hair in the back (vertex) area or on the top of my head.  It's only limited to the front, like a receding hairline. I have been researching hair loss treatments and have read that some treatments, like Rogaine, are only for the vertex or top-back part of the head.  Is there a recommended product for the frontal part of the head?  Thanks for your help.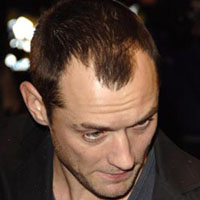 Unfortunately, there is no non-surgical hair loss treatment proven to regrow a receding hairline. The clinically proven and FDA approved hair loss drugs Propecia (finasteride) and Rogaine (minoxidil) are very good at maintaining and sometimes regrowing hair in the crown but not particularly effective for frontal balding.
The best option to restore a receding hairline is hair transplant surgery. I highly recommend researching hair loss on our hair restoration forum where you can benefit from the combined knowledge of our patient members as well as many of the world's leading hair restoration physicians.
—-
David (TakingThePlunge)
Editorial Assistant and Forum Co-Moderator for the Hair Transplant Network, the Coalition Hair Loss Learning Center, and the Hair Loss Q & A Blog.
To share ideas with other hair loss sufferers visit the hair loss forum and social community
Get Proven Treatments at the Best Prices by visiting our new online hair loss treatment shop.
Technorati Tags: hair loss treatments, hair loss, Propecia, finasteride, Rogaine, minoxidil, balding, hair transplant