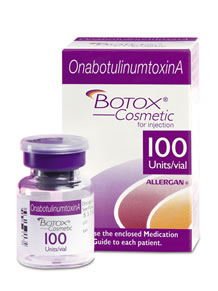 Because of its recent spike in popularity and versatile nature, many practitioners are currently researching alternative uses for the Botox injectable serum. One area, continually researched and examined by medical experts, is the potential link between hair loss and Botox injections. However, despite ongoing research, the question still remains: can Botox treat hair loss?
"Botox" is a purified form of Botulinum Toxin A, used medically to treat headaches and cosmetically to decrease the appearance of facial wrinkles. The serum works by temporarily paralyzing muscles, thus decreasing the excessive contractions that cause painful headaches and, cosmetically, wrinkle-inducing tension.
Because Botox's mechanism of action involves reduced muscle tension and a likely increase of oxygenated blood flow to the treated area, many wonder if the injectable could prove useful in treating hair loss. Until recently, most evidence involving Botox and baldness seemed anecdotal and inconclusive, but a new Canadian study finds a correlation between Botox injections and increased hair growth/reduced hair loss.
During the study, 50 patients with Norwood Scales ranging from level II to level IV were treated with a total of 300 units of Botox over a 24 week period. Using a 2 cm strip of injected scalp (to monitor new hair growth) and a lint roller dragged over participant's pillows (to monitor progressive hair loss), researchers analyzed the results of the study and found a positive correlation between Botox injections and new growth/reduced loss.
In the group of 40 individuals who completed the study, researchers found an increased mean hair count of 18%, a 39% hair loss reduction, and an overall treatment response rate of 75%.
Furthermore, the researchers believe scalp muscle paralysis (secondary to the Botox injections) is allowing for increased regional blood flow, causing the increased hair growth and decreased hair loss. Additionally, the researchers also believe the increased blood flow is creating a more oxygenated state and discouraging the conversion of testosterone to dihydrotestosterone (DHT) in the scalp region (as this conversion works most effectively in a de-oxygenated environment).
Finally, the researchers believe the Botox injection mechanism is similar to that of minoxidil (Rogaine), which is why comparable mean hair count increases and hair loss reduction was observed.
However, at this point in time, the connection between Botox and hair loss remains very theoretical and adherence to proven preventive hair loss treatments is still highly recommended.
____________________
Blake Bloxham – formerly "Future_HT_Doc"
Editorial Assistant and Forum Co-Moderator for the Hair Transplant Network, the Hair Loss Learning Center, the Hair Loss Q&A Blog, and the Hair Restoration Forum
Follow our community on Twitter
Watch hair transplant videos on YouTube
Technorati Tags: "Botox", Botulinum Toxin A, hair loss, baldness, hair growth, progressive hair loss, dihydrotestosterone, DHT, Botox injection, minoxidil, Rogaine