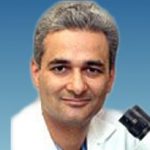 Recommended hair restoration physician Dr. Parsa Mohebi recently published the results of a multi-year a study that indicates a connection between hair transplants and the curing of scalp psoriasis.
Per WebMD, "scalp psoriasis is a common skin disorder that makes raised, reddish, often scaly patches. It can pop up as a single patch or several, and can even affect your entire scalp. It can also spread to your forehead, the back of your neck, or behind your ears."
The findings of the study suggest that transplantation of hair follicular units into psoriatic scalp lesions might be an effective method to alleviate the symptoms of psoriasis and it could possibly be used as a treatment option. More studies on the exact mechanism of this phenomenon may lead the way to novel treatments for this chronic disorder. One of the most interesting aspects of these results is the fact that this treatment has never been reported on before this study. The use of hair transplants could help provide relief to millions of people suffering from psoriasis scalp lesions that are resistant to more conventional treatments.
You can read the full study here. Join the discussion and add your thoughts, comments and questions to the topic, Study by Parsa Mohebi Linking Hair Transplants as a Treatment for Psoriasis on the Hair Restoration Forum and  Social Network.
Published by David
Editorial Assistant and Forum Co-Moderator