This question, answered by Coalition hair transplant surgeon Dr. Scott Alexander, was asked by a member of our Hair Loss Social Community and Discussion Forums:
I recently underwent hair transplant surgery and I'm wondering whether or not I can stop my Propecia (finasteride) regimen now that I've had the procedure. Should I continue taking the medication? What will happen if I stop?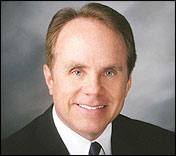 It depends on where you are losing hair and what your family history is like.
There are a lot of factors involved. If you are experiencing hair loss in the front (hairline and frontal scalp) you will probably be good with a hair transplant and not lose a "ton more." If you are losing in the crown area, you will mostly likely lose more if you don't stay on Propecia. Again, family history is a big factor too.
Although we would normally recommend continuing Propecia (as stopping will halt and reverse all progress) it is ultimately up to you though how long you are willing to stay on the medication.
Dr. Scott Alexander
_______________
Blake – aka Future_HT_Doc
Editorial Assistant and Forum Co-Moderator for the Hair Transplant Network, the Hair Loss Learning Center, the Hair Loss Q&A Blog, and the Hair Restoration Forum
Follow our community on Twitter
Watch hair transplant videos on YouTube
Get Proven Hair Loss Treatments at the Best Prices by visiting our new Online Hair Loss Product Store
Technorati Tags: hair transplant surgeon, Hair Loss, hair transplant surgery, Propecia, finasteride, hair transplant