These questions, from members of our Hair Loss Community and Discussion Forums, was answered by Coalition hair transplant surgeon Dr. Glenn Charles:
I had a hair transplant (FUSS) done, around 1500 grafts on my front hairline and
800 on my mid scalp on September 3rd. I went on vacation on day 3 (September 6th) and I got drunk. I bought a pack of cigarettes (Maverick menthol cigarettes) which last me till day 5 (September 8th). I feel very guilty about it and I'm very worried that I could have done some damage to my grafts. I haven't smoked since then and I don't plan to either. When I got my stitches removed the lady looked at my grafts and she said that it looks fine.

Sorry if this may sound like a dumb question, even though I smoked the pack of cigarettes which lasted me 3 days, do you think I will be ok (as long as I avoid smoking from now on)?  I'm a little worried about it and I know it's my fault.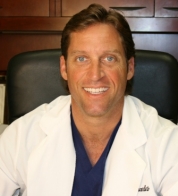 I do not think that smoking a few cigarettes 3-5 days after hair restoration surgery will have a profound effect on your hair growth. Patients who are long-term heavy smokers may have compromised circulation which can affect wound healing and possibly graft survival.
Dr. Glenn Charles
—-
David (TakingThePlunge)
Editorial Assistant and Forum Co-Moderator for the Hair Transplant Network, the Coalition Hair Loss Learning Center, and the Hair Loss Q & A Blog.
To share ideas with other hair loss sufferers visit the hair loss forum and social community
Technorati Tags: Hair Loss, hair transplant, hair restoration, hair growth