This question, asked by a member of our hair loss social community and discussion forums, was answered by "Jotronic" – a clinic representative for Coalition hair transplant surgeons Dr. Victor Hasson and Jerry Wong,
It's been 3.5 weeks after my hair transplant and have about 21 hours of driving to do over the next few days. I understand you should avoid direct sunlight on the grafts, but is this important while driving?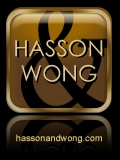 I think that unless you are in a convertible then it won't be an issue. With windows up, there is zero chance of harm as all cars have UV coatings on their windows. With windows down, near zero chance of harm. It's not that you have to avoid direct sunlight after hair restoration surgery. You have to avoid a bad sunburn.
Jotronic
—-
David (TakingThePlunge)
Editorial Assistant and Forum Co-Moderator for the Hair Transplant Network, the Coalition Hair Loss Learning Center, and the Hair Loss Q & A Blog.
To share ideas with other hair loss sufferers visit the hair loss forum and social community.
Technorati Tags: hair loss, hair transplant, hair restoration