This question was asked by a member of our Hair Restoration Social Community and Discussion Forums:
I've recently read a lot of exciting news regarding stem cell based injectable hair loss therapies and hair duplication (formerly known as autocloning), and I started wondering: should I investigate hair transplant surgery now, or wait for these future hair loss treatments?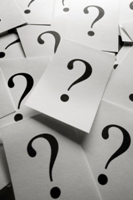 Although recent reports of injectable hair loss cures and scientific research like the ACell Matristem projects are exciting and likely represent a hypothetical new shift in the way we treat hair loss, it's always best to be mindful of treatments that are safe, effective, and currently available, and "cautiously optimistic" toward future modalities.
Because of the progressive and unpredictable nature of hair loss, it's probably best to utilize the available solutions today (such as Rogaine/minoxidil, Propecia/finasteride, and, if appropriate, surgical hair restoration) and maintain your current level of native hair. Remember, seeking treatment now does not mean you'll be ineligible for future therapies, and the more you stabilize your current level of hair loss today, the better the chance of successful future treatments tomorrow.
_______________
Blake Bloxham – formerly "Future_HT_Doc"
Editorial Assistant and Forum Co-Moderator for the Hair Transplant Network, the Hair Loss Learning Center, the Hair Loss Q&A Blog, and the Hair Restoration Forum
Follow our community on Twitter
Watch hair transplant videos on YouTube
Get Proven Hair Loss Treatments at the Best Prices by visiting our new Online Hair Loss Product Store
Technorati Tags: Hair Restoration, stem cell, injectable hair loss therapies, hair duplication, autocloning, hair transplant surgery, future hair loss treatments, injectable hair loss cure, ACell, Matristem, hair loss, Rogaine, minoxidil, Propecia, finasteride, surgical hair restoration