This question, from a member of our hair loss social community and discussion forums, was answered by Brenton, Patient Advocate for recommended hair transplant surgeon Dr. Parsa Mohebi:
I'm scared to use the finasteride because of the side effects. I also hear it's best for thinning hair on the crown and that hasn't really been a problem yet.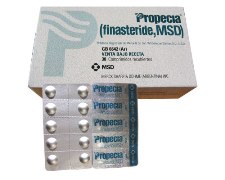 Don't be turned away from trying Propecia (finasteride) based solely on the reports of the negative side effects. Those reports are a very small percentage and I and many other guys take it with little to no complications. It's a very useful tool in fighting hair loss, so don't write it off just yet. It's not for everyone, but I do think it should be considered. And the only way to know for sure if it will cause you negative side effects is to try it out for yourself. You could start out with a really small dose to be extra cautious.
As for finasteride being best for crown thinning, that is often stated because during the trials, that was the part of the hair/scalp they were monitoring. So it's not that it doesn't work on other areas of the scalp, it's just that the studies weren't focused on those other areas specifically. However, the science behind the way it works for hair growth on the crown would also support it working in the same way on the other balding regions as well. There should be no difference.
Brenton – Patient Advocate for Dr. Parsa Mohebi
—-
David (TakingThePlunge)
Technorati Tags: thinning hair, Propecia, finasteride, hair loss, hair growth, balding