I had a hair transplant 3 weeks back and mys calp still feels very tight. The tightness increases when I sleep, once I lie in bed. Is this normal? How long does scalp tightness last after hair restoration? The tightness is not bothersome if it does not lead to pain. Could this be caused by the scalp healing process or other factors?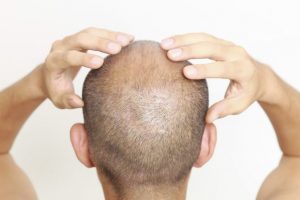 I guess depending on how you position yourself in bed, your scalp could feel tighter. For my first two hair transplants, scalp tightness really wasn't an issues for me. But I really felt it after my third hair restoration procedure of 3700 follicular unit grafts. Even putting my head down a little would result in an overstretched feeling.
Frankly, it took up to 6 months after my procedure for scalp tightness to go away. Now I feel I have great donor laxity again and my scalp feels completely normal.
Hang in there. For any major concerns or if you are experiencing regular pain, please contact your hair transplant doctor.
Bill – Managing Publisher