This question, from a member of our hair loss social community and discussion forums, was answered by Coalition hair transplant surgeon Dr. Glenn Charles:
I'm two weeks post hair transplant surgery and as it's not ideal to pop back over to the USA from UK to get the staples out of my head so I thought I'd seek some advice. I had both parents and a friend there upon attempted staple removal. It took a lot of force and felt quite uncomfortable before finally 1 staple was removed. This took a lot of time and bled a little. It didn't hurt but apparently it didn't seem ready to come out. The scar is still very red and it took a lot of force to pry it out. Is this normal?

I read that it's very easy to remove them. I don't know if my parents were just too concerned to pull too hard or if it really doesn't seem the right time to pull them out. Either way, things didn't seem right and we decided to postpone the removal until asking the hair veterans advice! Thoughts please?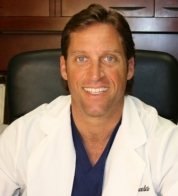 If a disposable staple removal kit was not given to you by your hair restoration physician then you need to find a local clinic that will give or sell you one. They should be inexpensive and will allow the staples to be removed easily with minimal discomfort and bleeding.
Taking the staples out with an improper tool is not recommended and will certainly cause more pain. Sometimes even after you have the staple removal instrument in place under the staple you need to wiggle it around a bit to get the staple free.
Dr. Glenn Charles
—-
Technorati Tags: hair loss, hair transplant, hair restoration