This question, asked by a member of our Hair Restoration Social Community and Discussion Forums, was answered by recommended hair transplant surgeon Dr. Michael Beehner:
I am having my hair transplant procedure in 3 weeks and my doctor has recommended stabilizing my hair loss medically with Rogaine and/or Propecia. Should I choose one over the other or should I use both? I don't like the idea of taking a pill that may have side effects. Something topical like Rogaine, since it's external, may not have the side effects but I don't know if it will work as well.   What do you recommend?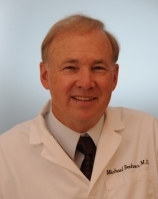 In my experience using Propecia (finasteride) the past 13 years or so and topical Rogaine (minoxidil) for the past 17 years, I feel finasteride is at least 10 times more valuable. Finasteride can take a wispy, limited-length hair and change it to a coarser and longer hair the next hair cycle. I find that around 80% of my patients have a positive response to it and it is easy to maintain the treatment since it only involves taking a pill 3-4 times a week. Minoxidil has more muss and fuss to it and you have to be fanatically, religiously faithful in its use or you risk losing your gains. It is also more useful for preventing hair loss than it is for growing hair.
Having said that, when I get a young, 19-year-old   man who is balding and wants to do everything possible to treat his hair loss, I strongly recommend using BOTH drugs. Rogaine and Propecia are synergistic (the sum result is greater than the parts) and I have been very impressed with this approach in these younger patients, especially since I can't offer such a young man hair restoration surgery.
I find that the middle aged and older men in my practice just don't stay with the Rogaine routine. They don't like the greasiness, the mess, etc. and only a small percentage of them follow the treatment instructions on a month in and month out basis.
Sexual side effects with finasteride treatment are very rare in my practice for men in their 20's and 30's. I have read on the Internet of a patient or two who have claimed permanent sexual side effects from finasteride and all I can say is that neither I nor my colleagues with whom I communicate on a regular basis have ever witnessed this, despite having prescribed it to tens of thousands of patients.
Mike Beehner, M.D.
—-
David – aka TakingThePlunge
Assistant Publisher and Forum Co-Moderator for the Hair Transplant Network, the Hair Loss Learning Center, the Hair Loss Q&A Blog, and the Hair Restoration Forum
Get Proven Hair Loss Treatments at the Best Prices by visiting our new Online Hair Loss Product Store
Technorati Tags: hair transplant, Propecia, finasteride, Rogaine, minoxidil, hair loss, balding, hair restoration