This question, from a member of our hair loss social community and discussion forums, was answered by Coalition hair transplant surgeon Dr. James DeYarman:

Can topical Rogaine be absorbed into the body causing negative side effects?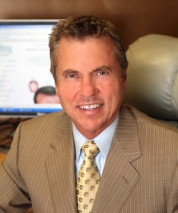 Rogaine was created from a drug called Loniten. It was a high blood pressure medication and the side effect was people would start to grow body hair. The strength of the pill was 100 mg. and started out at one pill per day. The active ingredient in Loniten is minoxidil and that is what was put into solution to create the first minoxidil hair loss treatment.
The side effects from Rogaine can be skin rash, hair growth on the face and, in some cases, headache. Because of the amount being used it would be hard to get any lowering of the blood pressure using the medication topically. For minoxidil to be effective on the hair follicle it has to be massaged into the scalp and because of the small amount of minoxidil in Rogaine, it is unlikely to have any effect on blood pressure. I hope this answers your question.
Dr. James DeYarman
—-
David (TakingThePlunge)
Editorial Assistant and Forum Co-Moderator for the Hair Transplant Network, the Coalition Hair Loss Learning Center, and the Hair Loss Q & A Blog.
To share ideas with other hair loss sufferers visit the hair loss forum and social community
Get Proven Treatments at the Best Prices by visiting our new online hair loss treatment shop.
Technorati Tags: Rogaine, minoxidil, hair loss, hair growth