The following response to a question from our Hair Loss Forum and Social Community was written by forum member "Gillenator":
What do you guys think about having a body hair transplant into temples? I just want to bring my temples forward a bit and better define it. I do not want to use scalp donor as I want to preserve it for now.

I got great facial hair and body hairs as well. I think 600 grafts (300 on each temple) would be sufficient. I understand that body hairs do not grow as long as scalp hair. I don't think length is required. Because naturally you'd see people with baby hairs along temples anyway.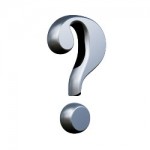 In such a high visual impact area such as the temporal lobes and hairline, I would definitely stick with scalp donor. Body hair is more suitable for low impact areas, scar repair, last resort.
Ask yourself this, if the body hair in your temple/hairline area does not grow right or has noticeable visual incompatibility, how will you feel?….and more importantly, how will you resolve it?