This common question, from a member of our hair loss social community and discussion forums, was answered by "SL," a representative for Coalition hair transplant surgeon Dr. Christian Bisanga:
It has been 13 days since I had my follicular unit extraction (FUE) hair transplant. The problem I am worried about is I am going back to work next week and the scabs on my scalp are still very much visible and haven't come off. They seem to be very stubborn. I can't wear a cap to the office as it would be inappropriate. Plus, I don't want my colleagues to know I had a HT.

I went to see my hair restoration physician today and he said I should rub off the scabs. When I rub off the scabs I notice there is some hair with it too but I was informed it's nothing to worry about. I would like to know if anyone had rubbed off the scabs and later on had a good hair growth in the transplanted area or is it better to let them fall off themselves in time?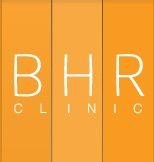 Scabs at 13 days is often a sign of being a little too light fingered with the washing.
We recommend from day 8 the patient wash and massage the scalp when wet and massage with the weight of the fingers using the fingertips in a circular motion to break down any crusts. If performed twice daily, this will really speed up the healing process and break down the crusts and scabs. It will feel like grit coming off the scalp and this is part of the process.
If it's the first surgery then some patients are understandably scared to massage but it really needs to be done. By day 13 you should have a pretty clean scalp, so don't be shy but massage to speed up this process.
Hairs coming off is not an issue. It is the normal process for them to do so as you wash and the graft as such is safe. Of course, see your own clinic for their specific advice regarding washing .
All the best.
-SL
Representative for Dr. Christian Bisanga
—-
David (TakingThePlunge)
Editorial Assistant and Forum Co-Moderator for the Hair Transplant Network, the Coalition Hair Loss Learning Center, and the Hair Loss Q & A Blog.
To share ideas with other hair loss sufferers visit the hair loss forum and social community
Technorati Tags: hair loss, follicular unit extraction, FUE, hair transplant, hair restoration, hair growth