Balding men and women who underwent surgical hair restoration in the early years, prior to the advancement of follicular unit transplantation (FUT) and follicular unit extraction (FUE), were often left with unnatural and unsightly "hair plugs". These larger grafts created an effect much like that of doll's hair. Today, many of these patients are seeking to revise or even remove these older grafts completely.   Below, recommended hair transplant surgeon  Dr. Michael Beehner discusses the process of removing plugs: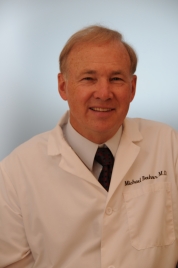 One thing to bear in mind is that, regardless of what size punch you use in cutting these old hair transplant grafts out, with a single pass procedure there will always be some hairs that don't get removed and still grow. Therefore, it always requires a second smaller pass, usually with a smaller punch, to get complete eradication of the hairs.
The patient below has very fair Irish/English scalp skin and the redness you see will most certainly be better at the one year point. However, I think, cosmetically, it will look best with some dermabrasion or laser resurfacing to give it an "even", homogeneous look, which is what he is after.

Mike Beehner, M.D.
—-
David – aka TakingThePlunge
Assistant Publisher and Forum Co-Moderator for the Hair Transplant Network, the Hair Loss Learning Center, the Hair Loss Q&A Blog, and the Hair Restoration Forum
Get Proven Hair Loss Treatments at the Best Prices by visiting our new Online Hair Loss Product Store
Technorati Tags: Balding, hair restoration, follicular unit transplantation, FUT, follicular unit extraction, FUE, hair plugs, hair transplant