This hair loss question was answered by Dr. Glenn Charles of Florida who is a member of the Coalition of Independent Hair Restoration Physicians. His professional answer is below.
How long is it before you can go out in public without looking like you just had hair restoration surgery?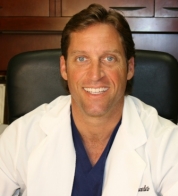 The time necessary for recovery after a hair transplant varies for each patient. I have many patients who are back to normal one week after the procedure. Others, because of very fair skin and a high degree of balding, have some prolonged redness that lasts for a few additional weeks and is hard to camouflage. It really depends on your skin type, how much hair you currently have, your hairstyle and the number and placement of the grafts during the hair transplant procedure.
Dr. Glenn Charles
—-
David – aka TakingThePlunge
Assistant Publisher and Forum Co-Moderator for the Hair Transplant Network, the Hair Loss Learning Center, the Hair Loss Q&A Blog, and the Hair Restoration Forum
Follow our community on Twitter
Watch hair transplant videos on YouTube
Technorati Tags: hair restoration surgery, hair transplant, balding