I stopped Rogaine (minoxidil) because of the fear of being dependent on it forever. I had a horrible experience with Rogaine in the past. It made me bald 5 years faster. When I used Rogaine for the first time back in 2008, I used it religiously every night for 1 year. I stopped it after one year because I didn't see any cosmetic gain and when I stopped, I had the mother of all sheds and I went from 2 to  5 on the Norwood Scale in a few months.

Coming from this experience, I have always been skeptical of Rogaine. I used it after my hair transplant because predominantly all hair restoration physicians recommend it post-surgery.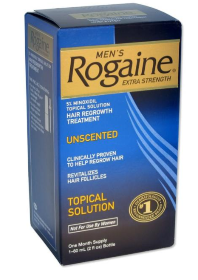 There is a misconception that some have about what Rogaine does and how it works. I often receive emails from people wanting to know, if they start using minoxidil and then stop, will their hair become thinner.
That fact is that androgenic alopecia is progressive. Most guys that start losing their hair in their youth can expect that to continue to an unfavorable end. In other words, your hair would have become thinner in the long run had you not started Rogaine. Minoxidil is a vasodilator and it's thought to improve hair growth by increasing blood flow to the follicles. While you were using it, the process was likely slowed as the product helped miniaturized hair follicle to become more robust. Stopping it only brought the hair loss back to its natural conclusion.
People don't become more bald for having used Rogaine and stopped than they would have been if they'd never started it at all. However, you are correct that you are dependent on it forever if you want to maintain those results. A small price to pay in my opinion, if it works.
Technorati Tags: Rogaine, minoxidil, bald, Norwood Scale, hair transplant, hair restoration, androgenic alopecia, hair growth, hair loss