Recently, we started a new case-based series at our Hair Restoration Discussion Forums called the  "The Hair Transplant Patient of the Week."
Each week, we review cases from the hair loss weblogs, patient photo albums, and "Results Posted by Patients" sub-forum, and select an excellent hair transplant case to present as our "Hair Transplant Patient of the Week."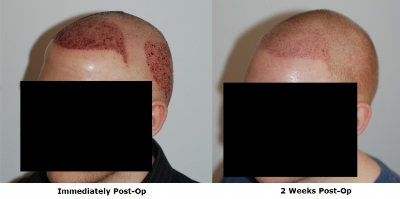 This week, we selected "England," a member who underwent a 2,458 graft Follicular Unit Extraction (FUE) procedure with Coalition hair transplant surgeon Dr. Feriduni.
During the 10 hour, single session procedure, Dr. Feriduni utilized 2,458 carefully harvested grafts to artfully recreate England's hairline and frontal third of his scalp. England meticulously recorded his consultation process, the surgery itself, and his most recent 5 month post-op update, and the presentation and evolving results are truly excellent.
To review England's hair transplant journey, please see the following thread: Hair Transplant Patient of the Week: England's 2,548 FUE Procedure with Dr. Feriduni. 
Additionally, if you would like to review our past Hair Transplant Patient of the Week winners, please feel free to view the following: BonkerStonker's 7,460 FUT with Dr. Hasson, and Spreadlock's 2,400 FUT Procedure with Dr. Feller.
Additionally, if any individuals have a recommendation for a future Hair Transplant Patient of the Week, please send me a private message containing the nomination on our Hair Restoration Network.
Finally, please join me in congratulating "England" on his excellent hair restoration journey!
_____________
Blake – aka Future_HT_Doc
Editorial Assistant and Forum Co-Moderator for the Hair Transplant Network, the Hair Loss Learning Center, the Hair Loss Q&A Blog, and the Hair Restoration Forum
Follow our community on Twitter
Watch hair transplant videos on YouTube
Technorati Tags: Hair Restoration, Hair Transplant, hair loss, Follicular Unit Extraction, FUE, hair transplant surgeon