As you can see from the image below, I have a bit of recession but am currently a 2 on the

Norwood Scale

. Would it be possible to do a

hair transplant

to fix the temple areas?

I realize it would be stupid to use "high grade" donor hair as one would have to think that sooner or later I will recede further than NW2 and be left with some "devil horns" at my temples. Could a hair transplant be done with hair from a somewhat DHT sensitive area so that I wouldn't be left with "devil horns" if things were to progress? Would I be left with transplant scars at the transplant site?I have been taking

finasteride (Propecia)

for 6 months. I believe I might be in the very early stages of a NW4 pattern (or more) judging by where my hair texture feels different. I am just about 23 years old.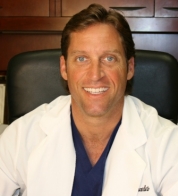 If you ever decide to have a hair transplant, a plan needs to be created that will take into account that you will likely have more
hair loss
in the future. Also, it is necessary to keep some donor hair in reserve to touch up and/or connect areas that were previously transplanted to newer areas of balding.I am not a negative thinker in any way but I do discuss worst case scenarios with my patients. Everyone deserves to know what all the good and bad possibilities are before deciding on surgical hair restoration.
Dr. Glenn Charles
—-
Technorati Tags: Norwood Scale, hair transplant, DHT, finasteride, Propecia, hair loss, balding