This question, asked by a member of our Hair Loss Social Community and Discussion Forums, was answered by Coalition hair transplant surgeon Dr. Glenn Charles:
After doing some research on hair restoration surgery, it seems like almost all hair transplant surgeons recommend that only single hair follicular unit grafts are used in the newly constructed hairline. However, I'm curious, is it ever appropriate to utilize multiple hair follicular unit grafts (2-3 hairs) in the hairline during a hair transplant procedure?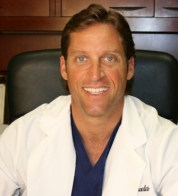 I would say that one of the main points of "Hair Tranplants 101" is to always use single hairs/follicular units to create the hairline.
Although multiple hair grafts in patients with white, light grey, or blonde hair might not be as noticeable compared to patients with darker hair, it's still not recommended for any hair restoration patient.
In fact, I have successfully removed multi-haired grafts in the hairline many times over the years.
Dr. Glenn Charles
_______________
Blake – aka Future_HT_Doc
Editorial Assistant and Forum Co-Moderator for the Hair Transplant Network, the Hair Loss Learning Center, the Hair Loss Q&A Blog, and the Hair Restoration Forum
Follow our community on Twitter
Watch hair transplant videos on YouTube
Get Proven Hair Loss Treatments at the Best Prices by visiting our new Online Hair Loss Product Store
Technorati Tags: Hair Loss, hair transplant surgeon, hair restoration surgery, hair transplant, single hair follicular unit grafts, multiple hair follicular unit grafts, hair transplant procedure, multiple hair grafts, hair restoration patient