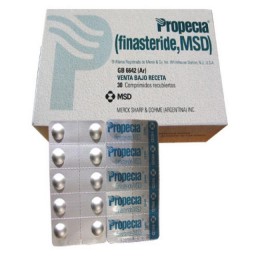 Since becoming FDA approved for the treatment of androgenic alopecia (male pattern hair loss) in 1997, many millions of men around the world have successfully used Propecia (finasteride) to slow the progression of balding and regrow hair. A small percentage of these men experienced a range of sexual side effects from mild testicular pain to erectile dysfunction.
From the beginning, Merck (Propecia's manufacturer) maintained that less than 2% of men would experience these side effects and that they would eventually subside upon discontinuation of the hair loss treatment. However, over the years, a small but vocal patient minority have been warning of prolonged and even permanent sexual dysfunction resulting from the use of Propecia.
Sometimes dismissed as a "placebo effect" or "psychological" in nature, new revisions by the FDA to Propecia's warning label seem to confirm what some have known for a quite a while: Some men may experience permanent sexual side effects from Propecia.
For more on the changes to Propecia's warning label see, FDA Forces Merck to Change Propecia Hair Loss Drug Label?
—-
David (TakingThePlunge)
Editorial Assistant and Forum Co-Moderator for the Hair Transplant Network, the Coalition Hair Loss Learning Center, and the Hair Loss Q & A Blog.
To share ideas with other hair loss sufferers visit the hair loss forum and social community
Get Proven Treatments at the Best Prices by visiting our new online hair loss treatment shop.
Watch hair transplant videos on YouTube
Follow us on: Facebook | Twitter | YouTube
Technorati Tags: androgenic alopecia, hair loss, Propecia, finasteride, balding, regrow hair, erectile dysfunction, Merck, hair loss treatment