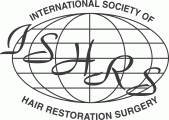 According to a recent study released by the International Society of Hair Restoration Surgery (ISHRS) the overall field of hair transplant surgery has greatly increased and expanded between 2008 and 2010.
The survey noted that 279,381 hair loss sufferers underwent surgical hair restoration in 2010, which was an 11% increase in the number of patients recorded during 2008. Furthermore, the study noted that the number of hair restoration surgeons and clinics offering hair transplantation has increased by 47.9% between 2008 and 2010.
Interestingly, one of the most significant reasons for this large increase in the overall hair restoration field was the huge leap in procedures performed in Middle Eastern and Asian countries since the ISHRS began compiling data in 2004. Between 2004 and 2008, the overall number of hair transplant surgeries performed increased by 66%; the Middle East saw a 454% increase in the number of procedures performed, and Asia saw a similar boost with a 345% increase.
According to ISHRS President and Coalition hair transplant surgeon Dr. Jerry Cooley:
People with hair loss often report that it puts them at a disadvantage in their personal and professional lives. Patients appreciate the natural-looking, permanent results of hair restoration surgery which is why we are seeing a growing trend of more men, and women, around the world turning to hair restoration surgery to look younger and feel more self-confident.
Regardless, it is clear that the field of surgical hair restoration continues evolving and growing each year, meaning more hair loss patients are taking proactive steps toward treating their baldness
To view the ISHRS press release, click here: New ISHRS Study.
_______________
Blake – aka Future_HT_Doc
Editorial Assistant and Forum Co-Moderator for the Hair Transplant Network, the Hair Loss Learning Center, the Hair Loss Q&A Blog, and the Hair Restoration Forum
Follow our community on Twitter
Watch hair transplant videos on YouTube
Get Proven Hair Loss Treatments at the Best Prices by visiting our new Online Hair Loss Product Store
Technorati Tags: International Society of Hair Restoration Surgery, ISHRS, hair transplant surgery, hair loss sufferers, surgical hair restoration, hair restoration surgeons, hair transplantation, hair restoration, hair loss, hair restoration surgery, surgical hair restoration, hair loss patients, baldness