These questions, from members of our Hair Loss Community and Discussion Forums, was answered by Coalition hair transplant surgeon Dr. Glenn Charles:
Is Viviscal hair loss treatment recommended by physicians? Seems expensive but if it works…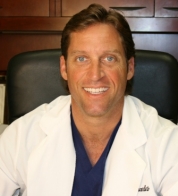 Viviscal is recommended by some hair restoration physicians. I offer this as an option for my hair loss patients, but tell them it will likely have more of an effect on quality of their hair as compared to quantity of hair. Although improving the quality of a person's hair can give the appearance of more hair.
Dr. Glenn Charles
—-
David (TakingThePlunge)
Editorial Assistant and Forum Co-Moderator for the Hair Transplant Network, the Coalition Hair Loss Learning Center, and the Hair Loss Q & A Blog.
To share ideas with other hair loss sufferers visit the hair loss forum and social community

Technorati Tags: Viviscal, hair loss treatment, hair restoration, hair loss