This question, from a member of our hair loss social community and discussion forums, was answered by Coalition hair transplant surgeon Dr. Carlos Wesley:
Does Propecia (finasteride) work better on patients in their 30's vs. other age groups?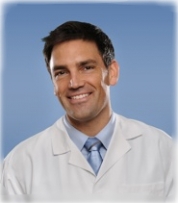 According to a study of 118 men (range 20 – 61 years old) with androgenic alopecia (AGA) from 2011, patients over 30 years old with higher AGA grades demonstrated more improvement than their younger counterparts with a smaller degree of hair loss.
This is currently the longest investigation of finasteride 1mg (Propecia) efficacy. I should also mention that side effects were reported in 6% of patients (decreased libido and erectile dysfunction). Persistence of hair growth was not significantly less after ten (10) years versus after five (5) years of therapy.
Dr. Carlos Wesley
—-
David (TakingThePlunge)
Editorial Assistant and Forum Co-Moderator for the Hair Transplant Network, the Coalition Hair Loss Learning Center, and the Hair Loss Q & A Blog.
To share ideas with other hair loss sufferers visit the hair loss forum and social community
Technorati Tags: Propecia, finasteride, androgenic alopecia, AGA, hair loss, hair growth