This question, from a member of our hair loss social community and discussion forums, was answered by Coalition hair transplant surgeon Dr. Glenn Charles:
The top of my scalp seems to be pretty tight. Would this tightness be a problem for hair transplant surgery?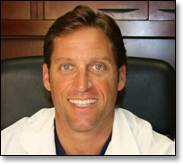 I have had patients that had tight scalps with very little elasticity who I recommended we try follicular unit extraction (FUE) and got good results.
The best way to determine if your scalp is too tight for follicular unit strip surgery (FUSS) is to visit a hair restoration physician. Sometimes a patient will describe their scalp as being very tight and upon physical examination the scalp has good elasticity.
Dr. Glenn Charles
—-
David
Editorial Assistant and Forum Co-Moderator for the Hair Transplant Network, the Coalition Hair Loss Learning Center, and the Hair Loss Q & A Blog.
To share ideas with other hair loss sufferers visit the hair loss forum and social community.
Technorati Tags: hair loss, hair transplant, follicular unit extraction, FUE, follicular unit strip surgery, FUSS, hair restoration