This question comes from a member of our Hair Loss Social Community and Discussion Forums: 
I recently underwent hair transplant surgery and the physician recommended I complete several laser treatment (Low Level Laser Therapy or LLLT) sessions after the procedure. Is this necessary? Will it help with post-operative growth and healing?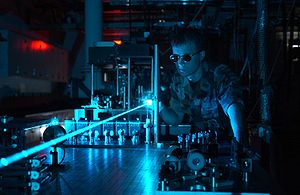 Laser treatment (sometimes known as Low Lever Laser Therapy or LLLT) is a pretty controversial topic in the hair restoration community. Some believe it is a valid therapy for stimulating follicular growth and aiding in post-operative healing, while others think it is simply ineffective and not recommended.
Frankly, I've seen some pretty convincing evidence that LLLT is not an effective hair restoration treatment. Furthermore, I have not been presented with conclusive or persuasive counter-evidence refuting these findings.
Regardless of whether or not you believe LLLT is effective, one thing is certain: our network hosts thousands of hair transplant cases from patients who have undergone surgery without adjunct laser therapy and still manage to achieve excellent results. For me, this is the most convincing proof that surgical hair restoration can stand alone as a restorative therapy without LLLT. Personally, I'd feel comfortable moving forward with this information.
____________________
Blake Bloxham – formerly "Future_HT_Doc"
Editorial Assistant and Forum Co-Moderator for the Hair Transplant Network, the Hair Loss Learning Center, the Hair Loss Q&A Blog, and the Hair Restoration Forum
Follow our community on Twitter
Watch hair transplant videos on YouTube
Technorati Tags: Hair Loss, hair transplant surgery, laser treatment, Low Level Laser Therapy, LLLT, hair restoration, hair restoration treatment, hair transplant