This question, asked by a member of our Hair Restoration Social Community and Discussion Forums, was answered by recommended hair transplant surgeon Dr. Michael Beehner:
I've heard that 10% of hair transplant patients receive no hair growth after surgery. Is this true?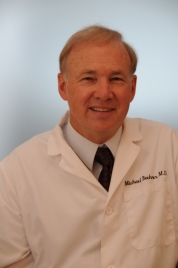 I think you got your facts mixed up. I don't know where you heard that 10% of surgical patients don't have growth from their hair transplants. Rather, in many studies, roughly 10% of the hairs are not accounted for at hair counts 8-15 months out from the time of the hair transplant. But there is substantial growth, sometimes near 100%, in virtually all of the patients.
You would have to have an active autoimmune disease going on to not have hair growth and most experienced hair restoration surgeons are able to recognize conditions such as lichen planopilaris and lupus and not perform a transplant in those situations.
Mike Beehner, M.D..
—-
David (TakingThePlunge) Forum Co-Moderator and Editorial Assistant for the Hair Restoration Forum and Social Network, the Coalition Hair Loss Learning Center, and the Hair Loss Q & A Blog.
Get Proven Hair Loss Treatments at the Best Prices by visiting our new Online Hair Loss Product Store
Technorati Tags: hair transplant, hair growth, hair transplants, hair restoration, Hair Loss