I am 28 years old and I have been on finasteride & minoxidil for the past 4 years to treat my heavy hair loss. My wife and I are planning to have our first child. Is it safe for me to continue the treatment considering finasteride is not good for pregnant women? If I need to stop the treatment please advise how far in advance I should quit before conception.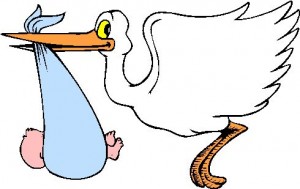 Whether or not to discontinue Propecia (finasteride)  for hair loss while trying to conceive a child is a very personal issue. As you have already noted, women who are or may potentially become pregnant should not use or even handle crushed or broken tablets due to the risk of birth defects in male children. However, according to MERCK, the manufacturer of Propecia, there is no data to suggest that having a child while taking finasteride will lead to complications of any kind. The official statement found on their website states:
"Available data indicate that the level of PROPECIA in the semen of a man taking PROPECIA does not pose a risk to an unborn child. Accordingly, a man can take PROPECIA while conceiving a child with his partner, or have sexual intercourse with his partner if she is already pregnant."
The half-life of finasteride is 5 to 6   hours. Therefore, if you do decide to discontinue use, you can expect the drug to be out of your system in one to two days. You may be able to remain off of the drug for up to 4 months with little or no noticeable increase in balding.
Your use of Rogaine (minoxidil) carries no risk of birth defects whatsoever.
The best   policy is to always consult with your physician regarding the use or discontinuation of any medication including hair loss treatments.
—-
David – aka TakingThePlunge
Assistant Publisher and Forum Co-Moderator for the Hair Transplant Network, the Hair Loss Learning Center, the Hair Loss Q&A Blog, and the Hair Restoration Forum
Get Proven Hair Loss Treatments at the Best Prices by visiting our new Online Hair Loss Product Store
Technorati Tags: finasteride, minoxidil, hair loss, Propecia, balding, Rogaine, hair loss treatments