I had a hair transplant around 4 months ago. Since the transplant I've had an itchy scalp and sometimes it gets very bad where I have to scratch.

I also have some pus filled cysts in random areas of my transplanted scalp. My hairs are growing but a lot of them are starting to fall. Is this normal or what should I do?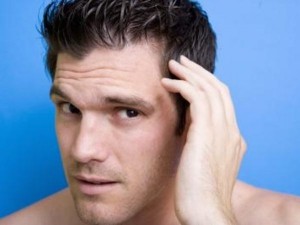 Itching is perfectly normal for the first weeks/months after hair transplant surgery as are pimples. While pimples can be very uncomfortable, they are typically seen as a good sign that there is hair growth happening below the skin. However, it's always best to discuss your concerns with your hair restoration physician. Severe acne or folliculitis may need to be treated with an antibiotic.
At 4 months post-surgery most, if not all, of your transplanted hairs should have shed already. It's normal for your hair to appear thinner during this time. These hairs will begin to grow back along with the transplanted hair follicles between three and four months post-op.
Some products that may help with itching and irritation of the scalp are, aloe vera gel, moisturizing conditioners and a quality dandruff shampoo like Nizoral.
—-
.
Technorati Tags: hair transplant, hair growth, hair restoration physician, Nizoral