This question, answered by Coalition hair transplant surgeon Dr. Glenn Charles, was asked by a member of our Hair Loss Social Community and Discussion Forums:
I'm currently investigating hair transplant surgery, and while meeting with one physician, I was told that I should use an antibiotic shampoo before the procedure. Is this something all hair restoration surgeons recommend? Do I need to do this?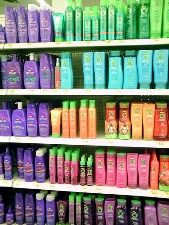 I personally recommend that patients wash their hair the morning of the procedure. We also use a very strong antibacterial scrub on the scalp for all patients prior to the surgery, but keep in mind that the incidence of infection following hair restoration surgery is extremely low.
Additionally, you might also want to check to see if your doctor uses antibiotics. I give a dose of antibiotic the morning of the procedure and then provide the patient enough to last for an additional 2 days post-operative. However, this isn't universal, and some hair restoration physicians feel that antibiotcs are not necessary.
Dr. Glenn Charles
_______________
Blake – aka Future_HT_Doc
Editorial Assistant and Forum Co-Moderator for the Hair Transplant Network, the Hair Loss Learning Center, the Hair Loss Q&A Blog, and the Hair Restoration Forum
Follow our community on Twitter
Watch hair transplant videos on YouTube
Get Proven Hair Loss Treatments at the Best Prices by visiting our new Online Hair Loss Product Store
Technorati Tags: hair transplant surgeon, Hair Loss, hair transplant surgery, antibiotic shampoo, hair restoration, hair restoration surgery, hair restoration physicians