The following response was posted to our Hair Loss Social Community and Discussion Forums by Dr. Jerry Cooley of Charlotte, NC who is a member of the Coalition of Independent Hair Restoration Physicians.
Do older men and women still care about treating hair loss or are hair transplants just for younger patients?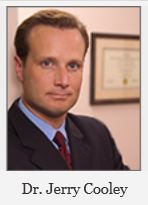 I have a significant number of men and women in their 60's and 70's who come in for hair restoration. My oldest patient ever was 83 and he continued to enjoy his new hairline until he was 95 when I last saw him. Older patients have the same motivation as younger patients (i.e. look better and restore self-image) and they usually have more realistic expectations.
Some of the issues in performing hair transplant surgery on older patients include working with gray/white hair which can be challenging and they are often on several prescription medications for health issues, so we have to sometimes do things a little differently and monitor closer to make sure we keep our procedure safe. But otherwise, they heal just as well and have the same graft growth.
I enjoy seeing a diversity of patients including age, gender, racial backgrounds, types of alopecia, etc.
Dr. Jerry Cooley
—-
David
Editorial Assistant and Forum Co-Moderator for the Hair Transplant Network, the Coalition Hair Loss Learning Center, and the Hair Loss Q & A Blog.
To share ideas with other hair loss sufferers visit the hair loss forum and social community.
Technorati Tags: hair loss, hair transplants, hair restoration, hair transplant, alopecia