Does minoxidil cause gynecomastia (male breast development)? How about additional facial hair?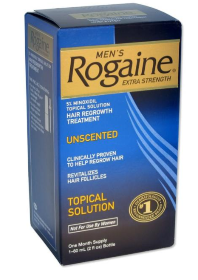 There is a lot of misinformation and confusion regarding medical hair loss treatments on the Internet. Side effects of Propecia (finasteride) and Rogaine (minoxidil) sometimes become confused. While gynecomastia is a known side effect of Propecia, it is not associated with minoxidil use.
Increased facial hair is a documented side effect of Rogaine. Other common side effects are scalp irritation, itching and redness. Less common side effects are low blood pressure, abnormal heart rhythm and dizziness.
—-
David (TakingThePlunge)
Editorial Assistant and Forum Co-Moderator for the Hair Transplant Network, the Coalition Hair Loss Learning Center, and the Hair Loss Q & A Blog.
To share ideas with other hair loss sufferers visit the hair loss forum and social community.
Technorati Tags: gynecomastia, hair loss, Propecia, finasteride, Rogaine, minoxidil