This question, asked by a member of our Hair Loss Social Community and Discussion Forums, was answered by Coalition hair transplant surgeon Dr. Glenn Charles:
I'll be 28 soon and already balding in the hairline. I have been doing some research and came up with a site about biotin's effects on stopping hair loss and contributing to hair growth using biotin vitamins and diet alone. According to the site, you don't really need to purchase all of those expensive hair loss treatments that include biotin. They talk about eating a biotin rich diet and I am definitely willing to try that. So my question is, does anyone have any experience with such a diet and did it regrow hair?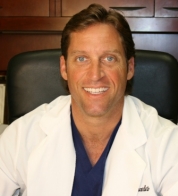 In my opinion, it would be almost impossible to get a significant increase in biotin with diet alone. You would definitely need some quality supplements. I recommend one that uses the newer nano technology. These are made with nano particles that actually get absorbed in the intestine. Most vitamins and supplements are produced with macro particles and clusters that are too big to get absorbed and get excreted in the urine before being absorbed.
I also believe that biotin probably has more of an effect on hair quality than quantity.
Dr. Glenn Charles
—-
David (TakingThePlunge) Forum Co-Moderator and Editorial Assistant for the Hair Restoration Forum and Social Network, the Coalition Hair Loss Learning Center, and the Hair Loss Q & A Blog.
Get Proven Hair Loss Treatments at the Best Prices by visiting our new Online Hair Loss Product Store
Technorati Tags: balding, hair loss, hair growth, biotin, hair loss treatments, regrow hair