This question, from a member of our Hair Loss Community and Discussion Forums, was answered by Coalition hair transplant surgeon Dr. Glenn Charles:
I am 16 days post-op now and I have been experiencing increased hair loss from the donor area. Is it normal? Is this shock loss from the donor area?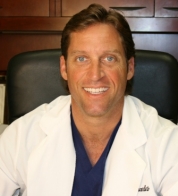 If you are clearly noticing some thinning hair in the hair transplant donor area just above or below where the grafts were taken from then this is probably shock loss. It is not very common in the donor area, but does happen on occasion.
In the few cases I have seen the situation resolved itself with time.
Dr. Glenn Charles
—
David (TakingThePlunge)
Editorial Assistant and Forum Co-Moderator for the Hair Transplant Network, the Coalition Hair Loss Learning Center, and the Hair Loss Q & A Blog.
To share ideas with other hair loss sufferers visit the hair loss forum and social community
Technorati Tags: hair loss, thinning hair, hair transplant, shock loss