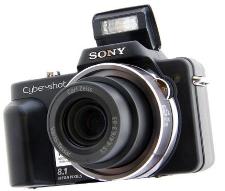 Since the advent of the internet, more and more activities that used to take place on a "face-to-face" basis are now being conducted online. Like many other fields and industries, hair transplantation has evolved as well, and the use of "online consultations is now a realistic and viable option for hair loss sufferers.
However, one of the most important aspects of these online/digital hair restoration consultations is the availability of high-resolution photographs to be reviewed by consulting hair restoration physicians. Furthermore, being able to properly document and photograph personal hair loss is a useful tool for all balding patients looking to understand the severity of the condition and how to move forward.
Because of this, "Jotronic," a senior member at our Hair Loss Forum and Social Community and    and a consultant for Coalition hair transplant surgeons Dr. Hasson and Dr. Wong, created a video explaining and demonstrating how to take, present, save, and send high-quality hair loss photographs:
I've finally taken the time to put together a video on how to take proper photos to send to your clinic of choice. It is a subject I've spoken about for years. I get so many pictures from people wanting an evaluation that are out of focus, taken in bad lighting etc. that I decided that I should do what I can to inform people how important good photo taking is.
Jotronic

Please visit the discussion topic How to Take Hair Transplant Photos to view the video and learn how to take compelling hair restoration photographs!
_______________
Blake – aka Future_HT_Doc
Editorial Assistant and Forum Co-Moderator for the Hair Transplant Network, the Hair Loss Learning Center, the Hair Loss Q&A Blog, and the Hair Restoration Forum
Follow our community on Twitter
Watch hair transplant videos on YouTube
Get Proven Hair Loss Treatments at the Best Prices by visiting our new Online Hair Loss Product Store
Technorati Tags: hair transplantation, online consultations, hair loss sufferers, digital hair restoration consultations, hair restoration physicians, hair loss, balding patients, Hair Loss, hair transplant, hair loss photographs