This question, from a member of our Hair Restoration Social Community and Discussion Forums, was answered by Coalition hair transplant surgeon Dr. Glenn Charles:
I'm having a hairline lowering procedure next week. Any advice on things to do post-op that may speed up healing and/or hair growth?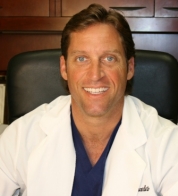 I have found that after any type of surgical procedure, including hair transplants, ocean or sea water speeds up the process of wound healing.
You can purchase purified ocean water sprays online. I have been giving it to my hair transplant patients for years.
Dr. Glenn Charles
For more great ideas on preparing for your hair restoration surgery as well as post-operative care, read the following thread started by forum member "Spex":
Hair Transplant Tips / Information
—-
David – aka TakingThePlunge
Assistant Publisher and Forum Co-Moderator for the Hair Transplant Network, the Hair Loss Learning Center, the Hair Loss Q&A Blog, and the Hair Restoration Forum
Get Proven Hair Loss Treatments at the Best Prices by visiting our new Online Hair Loss Product Store
Technorati Tags: hairline lowering, hair growth, hair transplants, hair transplant, hair restoration