This question, asked by a member of our Hair Loss Social Community and Discussion Forums, was answered by Coalition hair transplant surgeon Dr. Glenn Charles:
I'm having pretty bad folliculitis two months after hair transplant surgery. I have been on the topical antibiotic clindamycin and now on oral doxycycline, however it's not working. I have tried applying a hot press with white vinegar also. Anyone, particularly doctors, know of a fast cure?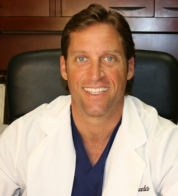 Folliculitis or post-op infection lasting two months or more is not a good sign. It is likely that the bacteria that is causing the infection is not being covered by the current antibiotic.
You need to see the hair restoration physician that performed your hair transplant surgery or a local dermatologist so they can culture the wound. This will determine a proper treatment plan.
Long-lasting infection can negatively impact hair growth.
Dr. Glenn Charles
—-
David (TakingThePlunge) Forum Co-Moderator and Editorial Assistant for the Hair Restoration Forum and Social Network, the Coalition Hair Loss Learning Center, and the Hair Loss Q & A Blog.
Get Proven Hair Loss Treatments at the Best Prices by visiting our new Online Hair Loss Product Store
Technorati Tags: Hair Loss, folliculitis, hair transplant, hair restoration, hair growth