I am about to include minoxidil foam in my hair loss treatment regimen and was confused (and nervous) about a few aspects of usage. I hope you can help..!

Washing off:
a. Is a special/specific shampoo required to wash the minoxidil off the scalp? I typically use Head and Shoulders, will that be good enough to wash off minoxidil too?
b. Similarly, would a normal soap wash be enough to wash minoxidil off your hands post application?
Eyes – Do the eyes need special protection while I wash off minoxidil off my scalp/hair? To be specific, do I pay extra attention to the protection of my eyes, as I would, while I wash off hair dye, for example..?
Hair Length – Considering the foam/solution needs to touch the scalp, does minoxidil work better on short hair? Or, as long as you use yours to apply the foam deep into the scalp, the hair length is immaterial?
What is the typical application frequency that you found good results with. Also, how long do you keep the foam/solution on?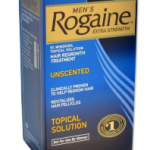 No special shampoos or soaps are required to wash off Rogaine (minoxidil). There is nothing special you need to do to protect your eyes. Just shampoo as normal and tilt your head back to avoid getting the suds in your face as you normally would.
I've found that it's easier to apply the foam on shorter hair but I'm not aware of any studies that have been done to show how hair length affects absorption. If your hair is longer, just part it with your fingers and be sure to rub it directly into the scalp. I'm sure it will be just fine.
The directions recommend applying the product twice daily. Some hair restoration physicians believe that similar results can be obtained with only one application daily. The product should remain on your head for at least 3 hours before washing off. Wait 15 minutes after application or until dry before applying styling products.
—-
David
Technorati Tags: minoxidil foam, hair loss, Rogaine, minoxidil