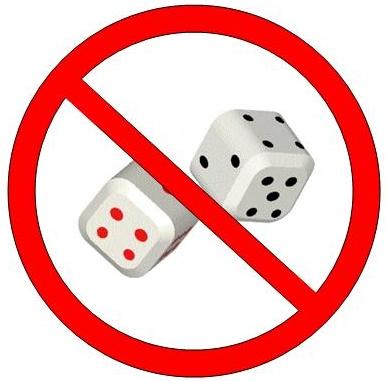 While it's tempting to select a surgeon based strictly on location and price, the skill and experience of hair transplant surgeons vary as do their results.   Thus, it's critical for balding men and women considering hair transplant surgery to do their due diligence in researching all physicians they're considering.   Money is replaceable but precious donor hair follicles are not.
Choosing the right hair transplant doctor for you isn't easy. It requires careful research, consulting with physicians you are considering and speaking to and meeting their patients. The best doctor for one patient is not necessarily the best doctor for every patient. So, how do you choose one from among the very best?
Great hair transplant doctors can be compared to great painters. While one painter may be known for his use of light and shadow, another for his brush strokes and still another for his bold colors, the one thing they all have in common is the beautiful work they produce. Many world-class hair restoration physicians are, likewise, known for special skills such as hairline design, crown work and large session sizes among others. When evaluating physicians, it's important for the prospective patient to consider his or her own wants, needs and expectations along with the realities of modern hair transplant surgery.
Are you willing to shave your head? Some clinics require this while others do not. Do you prefer larger sessions if you are qualified or would you rather have a few smaller procedures? Do you have a preference for sutures or staples? Most importantly, do you share your physician's vision for a long-term plan?   Each physician has a unique philosophy on producing excellent results.   Thus, it's important that you communicate your questions, concerns and goals with your physician and establish trust before proceeding with surgery.
All ethical and experienced hair restoration physicians will take into account the possibility of further hair loss. For this reason, it is highly unlikely for a doctor to recreate a youthful hairline and risk wasting precious grafts that may be needed later to fill in a balding crown. However, it's no secret that some physicians are inherently more conservative when it comes to hairline design. For this reason, prospective patients should spend time reviewing before and after photos, researching and communicating with former patients to determine which doctors are creating the hairlines that match their restoration goals.
Another important point to consider when choosing your expert hair restoration physician is follicular unit transplantation (FUT) vs. follicular unit extraction (FUE). Some hair transplant patients are drawn to the idea of FUE because they mistakenly believe it is "scarless." While it's true that FUE has produced amazing results that sometimes allow patients to buzz their hair very short, it's important to note that not all patients are candidates for FUE and not all top doctors perform it. FUE is not a scarless procedure and along with its benefits, FUE has its own set of drawbacks that patients should consider before deciding on a procedure.   We recommend consulting with a few leading hair restoration physicians about the differences between and advantages/disadvantages of both procedures. Your preference for procedures may affect your choice of doctor.
Once you have narrowed your search and found the physicians who meet your criteria, it's time to consider the final factor. Is your doctor two miles from home or 2,000? Are you willing and able to travel by air for your hair transplant surgery? How much time is involved? What if you experience complications? Can you conceal your procedure on the trip home? To help answer these questions and contribute your own, visit the discussion forum topic, Flying home after transplant.
At the Hair Transplant Network, we prescreen and recommend surgeons based on high standards set by our patient community.   To see an exclusive list of surgeons we recommend, click here.   You are also encouraged to ask your questions and view hundreds of experiences and hair transplant results on our discussion forum and social community.
—-
David – aka TakingThePlunge
Assistant Publisher and Forum Co-Moderator for the Hair Transplant Network, the Hair Loss Learning Center, the Hair Loss Q&A Blog, and the Hair Restoration Forum
Follow our community on Twitter
Watch hair transplant videos on YouTube
Technorati Tags: hair transplant, balding, hair restoration, hair loss, follicular unit transplantation, FUT, follicular unit extraction, FUE