How soon after a hair transplant procedure can one wear a baseball hat and not have to worry about damaging the new follicular unit grafts ?
This hair loss question was answered by Dr. Glenn Charles of Florida who is a member of the Coalition of Independent Hair Restoration Physicians. His professional answer is below.
You can w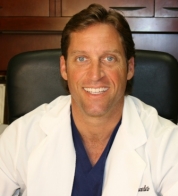 ear a hat immediately after the hair transplant but it may be wise to wait at least 24 hours. There can still be some normal oozing from the newly transplanted hair for up to 24 hours post-op. If the hat is placed over grafts that are still oozing they may dry to the inside of the cap and be pulled out when the hat is taken off. Make sure to use an adjustable hat and make it a little larger than you normally would. Do not drag the hat up or down along the hairline if you are having any grafts placed in this area.
Good luck!
Dr. Glenn Charles, FL
—-
David – aka TakingThePlunge
Assistant Publisher and Forum Co-Moderator for the Hair Transplant Network, the Hair Loss Learning Center, the Hair Loss Q&A Blog, and the Hair Restoration Forum
Follow our community on Twitter
Watch hair transplant videos on YouTube
Technorati Tags: hair transplant, follicular unit grafts, transplanted hair