This question, asked by a member of our Hair Restoration Social Community and Discussion Forums, was answered by recommended hair transplant surgeon Dr. Michael Beehner:
How soon after your first hair transplant can you safely go back for a second? I've asked four hair restoration surgeons so far. Three said eight months, the other one said that he liked to wait until month nine, but that it was safe to go back after eight.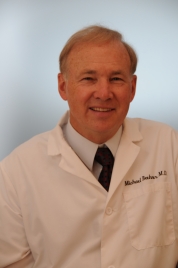 I generally tell my patients that 10-12 months is the earliest I would recommend a second hair transplant procedure.The reasons are four:
It allows time for the blood supply to return near normal to support the next surgery.
It allows the donor area to become lax once again, so that a second strip can be taken out without undue tension on the closure and the possibility of a wide scar.
You want all of the hair to be growing at the time of the subsequent surgery, so you don't puncture a new recipient site right on a previously placed graft.
You want the patient to see some concrete evidence of hair growth that is relatively impressive so he/she will be motivated to go through with and pay for another procedure.
For women and men with minimal hair loss and a fair amount of native hair still on top who have one procedure, I will usually recommend waiting 18 months so they can see the "full flowering" of the procedure and also so I can best make a determination as to whether they need another session.
Mike Beehner, M.D.
—-
David (TakingThePlunge) Forum Co-Moderator and Editorial Assistant for the Hair Restoration Forum and Social Network, the Coalition Hair Loss Learning Center, and the Hair Loss Q & A Blog.
Get Proven Hair Loss Treatments at the Best Prices by visiting our new Online Hair Loss Product Store
Technorati Tags: hair transplant, hair restoration, hair growth, hair loss