This question, asked by a member of our Hair Loss Social Community and Discussion Forums, was answered by Coalition hair transplant surgeon Dr. Glenn Charles:
I am 10 days past my hair transplant and removing stitches tomorrow. The transplanted hairs are still hanging in there with a few minor scabbing areas but, for the most, part they look healthy right now.

Typically, how long do the transplanted hairs remain before falling out? Do they just start falling out suddenly? Also, how long do you have to wait for the new hair growth to start showing or maybe getting back to the current length?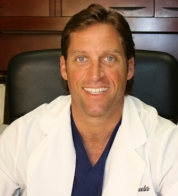 Do not get too excited about the hairs not falling out immediately after surgery. I have had many hair restoration patients over the years that called me after 2-3 weeks and thought the hairs were not going to shed and even appeared to have grown since the surgery. Most ended up calling back after another week or two and said that most of the hairs ended up falling out after all. But, you never know, you may be one of the lucky patients.
Dr. Glenn Charles
—-
David (TakingThePlunge)
Forum Co-Moderator and Editorial Assistant for the Hair Transplant Network, the Coalition Hair Loss Learning Center, and the Hair Loss Q & A Blog.
To share ideas with other hair loss sufferers visit the Hair Restoration Social Network and Enhanced Discussion Forum
Get Proven Treatments at the Best Prices by visiting our new Online Hair Loss Treatment Shop.
Follow us on: Facebook | Twitter | YouTube
Technorati Tags: Hair Loss, hair transplant, hair growth, hair restoration