This hair loss question was answered by  Dr. Scott Alexander of Phoenix, Arizona who is a member of the Coalition of Independent Hair Restoration Physicians.  His professional answer is below.
Any current studies on lifting weights after hair transplant surgery? The answers are all over the place on the forum. I'm guessing light lifting and cardio after suture removal and high intensity training after 3-4 months as long as I don't feel any stretch. When are most weight lifters able to safely train heavy free weights including shrugs and abdominal exercises without stretching the scar? I've read as long as 6-12 months. My last procedure was about 8 years ago and the doctor allowed me to train after suture removal. I didn't have any issues from what I remember. I'm guessing hair restoration procedures have improved since then.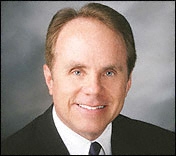 I don't know of any studies regarding hair transplants and heavy weight lifting. I can only speak from past experience in my practice. I allow my hair transplant patients to resume normal activities along with exercise and weight training 7 days post op. If they are in competition or doing extreme weight lifting I suggest they wait until 14 days post op.
There is no stretch in the scalp with lifting weights. You get a lot more stretch from looking down and putting your chin to your chest. If you do that and it feels tight, then avoid those positions. Otherwise go for it and lift as much as you want.
Dr. Scott Alexander
—-
David (TakingThePlunge) Forum Co-Moderator and Editorial Assistant for the Hair Restoration Forum and Social Network, the Coalition Hair Loss Learning Center, and the Hair Loss Q&A Blog.
Get Proven Hair Loss Treatments at the Best Prices by visiting our new Online Hair Loss Product Store
Technorati Tags: hair loss, hair transplant, hair restoration, hair transplants