I'm interested in getting a hair transplant, but I have no idea where to start. I have looked up some surgeons, and what I see on Google reviews and Trustpilot looks good. Is there a better way to research hair transplant surgeons?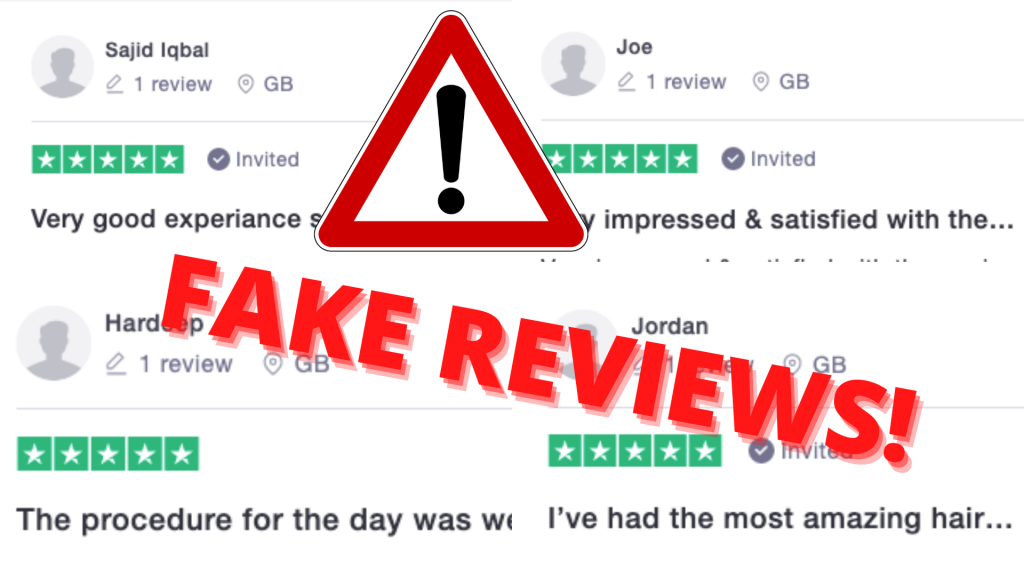 Researching hair transplant surgeons is critical. Never place your trust in Google reviews or Trustpilot reviews. Anyone can register, make up a fake name and write a 5-star review. A huge red flag when looking at any hair transplant surgeon review is the number of reviews that person has posted. Most fake reviews will only be one post and one review. They usually sound like a cheap commercial. One important thing to remember is that hair transplant surgery takes twelve months to grow fully.
Any review that says something like this is bogus ' I got my hair transplant yesterday, and the results are great!' Sadly, these clinics' pay-to-write reviews can't even do a minimal amount of research before writing a fluff piece. It would be best if you saw the results' gradual progression to believe a hair transplant surgeon review, even a stunning before and after image, could be fake.
Hair Transplant Process
A hair transplant takes twelve months to grow fully and even longer to mature. As the hair begins to grow, it will be thin like baby hairs. As time goes on, the hairs get thicker, and the appearance changes. That is why it's vital to see how a hair transplant procedure looks month-to-month. Some hair transplant surgeons have stolen pictures from other physicians and have passed them off as their own. Some have even created fake accounts to pose as happy patients using these stolen photos.
Navigating the internet can be tricky when it comes to hair transplant surgery research. There are a lot of places that seem credible but are not reliable sources of information. For example, Yelp may be useful when you're in a new city, and you want to find a good restaurant. But Yelp is not useful when researching reviews for cosmetic surgery like surgical hair restoration.
Where To Research A Hair Transplant Surgeon?
The best place to research hair restoration physicians is on the hair restoration network forum. Patients created the platform for patients. It was designed to be a place to get real information without any commercial hype or nonsense. There are good reviews, bad reviews, and some ugly reviews. If you don't see any reviews from the surgeon you're researching, that should ring an alarm in your head. Any hair transplant surgeon can make themselves look great on their website or social media, but very few have the reviews to back it up.