This hair loss question was posted directly to Dr. Raymond Konior of Chicago, IL, who is a member of the Coalition of Independent Hair Restoration Physicians. See his professional answer below.
How much pain you feel during suture removal? Any tips one can use to minimize pain during/before the removal procedure?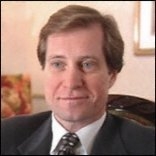 Hair transplant patients with highly sensitive skin can purchase LMX Topical Anesthetic Cream and apply it over the suture line 30-45 minutes prior to the suture removal. I prefer that the area be cleaned prior to application so as to facilitate absorption into the local skin region. This cream will numb the superficial skin and make the suture removal process more comfortable.
Dr. Raymond Konior
—-
David (TakingThePlunge)
Forum Co-Moderator and Editorial Assistant for the Hair Transplant Network, the Coalition Hair Loss Learning Center, and the Hair Loss Q & A Blog.
To share ideas with other hair loss sufferers visit the Hair Restoration Social Network and Enhanced Discussion Forum
Get Proven Treatments at the Best Prices by visiting our new Online Hair Loss Treatment Shop.
Follow us on: Facebook | Twitter | YouTube
Technorati Tags: hair loss, Hair Restoration, Hair transplant, LMX Topical Anesthetic Cream