This question, from a member of our hair loss social community and discussion forums, was answered by Coalition hair transplant surgeon Dr. Glenn Charles:
I had a hair transplant about fifteen years ago using the follicular unit strip surgery (FUSS) technique. It left me with a wide scar. Last December I underwent a follicular unit extraction FUE procedure to increase the density and improve the hairline on top. I could not get my scar filled then using FUE as it would make sleeping a nightmare and I would have probably dislodged some grafts either in the scar or on top.

I would like to proceed before the summer to have my strip scar filled in using FUE. It's three months since my last surgery. Do I have to wait a certain amount of time before harvesting grafts from my donor area again? Does the donor area need a set time to recover? Could I proceed with my scar repair in the next three months?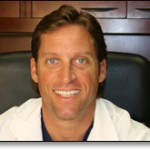 You could have more FUE harvesting done at this time.
If there are a few areas that your hair restoration physician did not harvest from during your last procedure, those would be the preferable areas to take from for this next procedure.
Dr. Glenn Charles
—-
David
Editorial Assistant and Forum Co-Moderator for the Hair Transplant Network, the Coalition Hair Loss Learning Center, and the Hair Loss Q & A Blog.
To share ideas with other hair loss sufferers visit the hair loss forum and social community.
Technorati Tags: hair loss, hair transplant, follicular unit strip surgery, FUSS, follicular unit extraction, FUE, hair restoration