This question comes from a member of our hair loss social community and discussion forums:
I've been on Propecia (finasteride) for the past 6 years, and it's effectively stabilized my hair loss. However, because I've been on the drug for so long, I'm afraid my body will eventually build up a tolerance and it will stop working. Knowing this, I'm wondering – how long will Propecia work?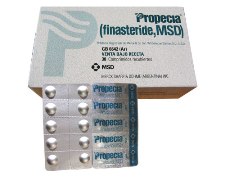 It's very difficult to say how long the drug will generally last for any given hair loss sufferer.
The U.S. Food and Drug Administration approved the drug for hair loss prevention in 1997, and I've heard various hair transplant surgeons state that they put patients on the drug when it was new and these same individuals still take it with positive results today (so that's 15 years and running).
Altogether, it will likely depend on your personal physiology. Some individuals may possess more of the alpha-2-reductase enzymes that convert testosterone to the alopecia-causing DHT form, exhibit lower levels of the DHT-reducing aromatase in the scalp, or even develop a "tolerance" to the drug, and this could decrease the amount of time it remains effective. On the other hand, any given patient could exhibit physiology that responds well to the drug, and the Propecia may remain effective for a very long time.
Altogether, these ill-defined variables make it very difficult to tell how long Propecia will work for any given individual. However,  I think monitoring one's hair loss and reviewing the information periodically with a trusted hair loss expert will help determine how a Propecia regimen is working and what type of results (both long and short-term) can be expected.
____________
Blake Bloxham – formerly "Future_HT_Doc"
Editorial Assistant and Forum Co-Moderator for the Hair Transplant Network, the Hair Loss Learning Center, the Hair Loss Q&A Blog, and the Hair Restoration Forum
Follow our community on Twitter
Watch hair transplant videos on YouTube
Technorati Tags: hair loss, Propecia, finasteride, hair loss sufferer, hair loss prevention, hair transplant surgeons, DHT