This question, from a member of our hair loss social community and discussion forums, was answered by Coalition hair transplant surgeon Dr. Glenn Charles:
I had a follicular unit extraction (FUE) transplant of 500 beard hairs into my scar 12 months ago and it's been a complete failure. It was an 18 hour procedure which was very painful. My hair transplant surgeon bent several needles when trying to penetrate my scar. The grafts were out of my body for 15 hours. Here I am a year later and my scar is the same as before. Do you think the time out of the body was too long for the grafts to survive? I tried to ask this question to the doctor but she said follicular unit grafts can survive up to 24 hours. I emailed this doctor a few times and she won't reply.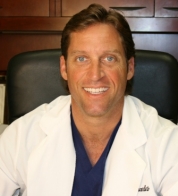 Grafts survival rates do decline the longer they are out of body. It has been shown that a graft can survive up to 24 hours. However, those studies had the grafts in refrigerated saline dishes. I wonder if your hair restoration physician is getting your email because not responding to them is no way to treat a patient. Even if the results are not great.
Grafting into scars is always difficult and very unpredictable.
Dr. Glenn Charles
—-
David (TakingThePlunge)
Editorial Assistant and Forum Co-Moderator for the Hair Transplant Network, the Coalition Hair Loss Learning Center, and the Hair Loss Q & A Blog.
To share ideas with other hair loss sufferers visit the hair loss forum and social community
Get Proven Treatments at the Best Prices by visiting our new online hair loss treatment shop.
Technorati Tags: hair loss, follicular unit extraction, FUE, hair transplant, follicular unit