This question, answered by Coalition hair transplant surgeon Dr. Scott Alexander, was asked by a member of our Hair Loss Social Community and Discussion Forums:
Dr. Alexander, how do you use ACell? I had my hair transplant 4 months ago and they used ACell as a bath for the grafts between extraction and implantation. I am experiencing good early hair growth and at this point the new hairs are probably about 1/2 to 3/4 inch long with more just coming out.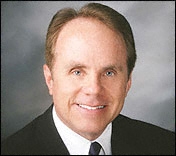 Some hair restoration clinics use ACell by mixing it with platelet rich plasma (PRP) that they make up 1 week before the surgery and then inject the mix into the scalp at that time. I use it as an ACell bath. I mix it with saline and actually dip the follicular unit grafts into it right before I transplant each graft.
Dr. Scott Alexander
—-
David (TakingThePlunge)
Editorial Assistant and Forum Co-Moderator for the Hair Transplant Network, the Coalition Hair Loss Learning Center, and the Hair Loss Q & A Blog.
To share ideas with other hair loss sufferers visit the hair loss forum and social community.
Technorati Tags: Hair Loss, ACell, hair transplant, hair growth, hair restoration, platelet rich plasma, PRP