This question, asked by a member of our Hair Loss Social Community and Discussion Forums, was answered by Coalition hair transplant surgeon Dr. Glenn Charles:
Is shock loss equally common in the recipient area as it is in the donor area?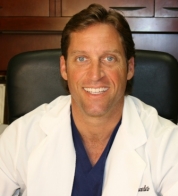 In my experience shock loss is more common in the hair transplant recipient area. I have only had a few surgical hair restoration cases over the past 14 years with noticeable shock loss in the donor area.
Obviously, the more hair that the hair transplant surgeon is trying to work around in the recipient area the better chance of having shock loss. The health of the existing hair is also a major factor in how much shock loss a patient will get.
Dr. Glenn Charles
—-
David (TakingThePlunge) Forum Co-Moderator and Editorial Assistant for the Hair Restoration Forum and Social Network, the Coalition Hair Loss Learning Center, and the Hair Loss Q & A Blog.
Get Proven Hair Loss Treatments at the Best Prices by visiting our new Online Hair Loss Product Store
Technorati Tags: Hair Loss, hair transplant, hair restoration